Superior Exterior Home Improvement Services
From vinyl siding in Cincinnati, OH to roof repair, you can count on us!
A Thousand Benefits, A Single Call
Our experts on doors, gutters, windows, roofing and vinyl siding in Cincinnati, OH make sure your home is beautiful and reliable!

Versatile Expertise: The FX Remodeling & Exteriors Difference
Our exterior contractors in Cincinnati, OH specialize in vinyl siding, roofing, door, window and gutter repair!

Reserve Your Free Cincinnati Siding Estimate
Keep your home at its very best! Schedule your free Cincinnati vinyl siding estimate today!
‹
›
Vinyl Siding in Fort Thomas, KY
Caring for your home's exterior is important to retaining a high level of beauty, reliability, and safety no matter where you call home! For just that reason, the highly experienced, highly skilled exterior home service providers here at FX Remodeling & Exteriors are proud to announce that they now provide all their expertly performed services from basic door installations to brand new window installations in Fort Thomas, KY and several other surrounding cities! What this means to you is that in more and more communities homeowners can find convenient, affordable, and (above all else) dependable exterior home services without having to compromise at all on the quality of your results!
FX Remodeling & Exteriors provides on the highest quality results on exterior home services in Fort Thomas, KY including everything from inspections and cleanings to repairs, replacements, removals, and installations for all your home's unique exterior surfaces. Doors, windows, gutters, siding, and roofing can all be efficiently and expertly maintained and improved through our network of local, professional exterior home service contractors in Fort Thomas, KY. These services are surefire ways to benefit your home's energy efficiency, property value, comfort, curbside appeal, and even safety all with as little as a few hours of professional services.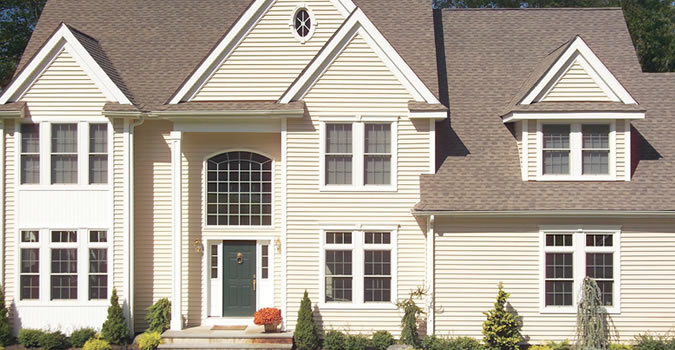 Get a Free Siding Quote Now